"Great achievement, PJ, but no surprises - your commitment to helping learning guitarists has made yours a must-visit site" Eric Denton, GuitarTrader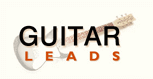 "Congratulations PJ, proof that your dedication to helping musicians achieve their potential is appreciated by the worldwide community of guitar players" James Todd, GuitarLeads, and GuitarRX.

"Congratulations on reaching the magic 10 million PJ, a testament to your hard work in providing excellent resources to learning guitarists." Kenny Mann, GuitarAlliance.
"All at GuitarTips are proud to be associated with your excellent website, and delighted that you have achieved this remarkable 10 million visitor landmark. Congratulations!" Chris Elmore, GuitarTips, GuitarSongs, GuitarBackingTracks

"Congratulations on your 10,000,000th visitor. Great acheivement & thanks for providing such great content to the guitar community. Your site is a true landmark along the Internet Superhighway. Best wishes." Andrew Koblick, Amazing Guitar

"This 10 million visitors landmark proves what we already knew. This site is an essential resource for guitarists. Keep up the good work, PJ!" Dan Denley, AmazingGuitarSecrets

"All at Hear&Play offer our hearty congratulations on this astounding achievement, the website has been a boon to millions of guitar players" Jermaine Griggs, HearAndPlay Piano Lessons

"Well done, PJ, fantastic landmark, and well deserved. Your site has been invaluable to millions of learning guitarists" Eric Frey, VocalRelease

TEN MILLION VISITOR CELEBRATION GIVEAWAY - THE WINNERS!!!
Grand Prize - Rare edition Ibanez Ozzfest Guitar, sponsored by GuitarTrader
The winner of the rare edition Ibanez "Ozzfest" Guitar is Peter Teipe, from Yorba Linda, California - "I didn't think I would win this guitar, but I'm really excited to get my hands on it. I've got a few more grinding metal riffs that need to be worked out into songs, so this should be the perfect guitar for that.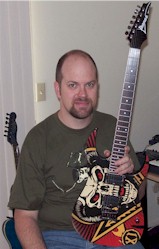 I've always liked classic rock, but there has always been a metal influence in my playing and my songs. The custom Ozzfest graphics should help inspire me towards some heavier sounds. PJ's Guitar Chords, is a great resource for Guitar players. A lot of good information and resources for guitarists. Guitar Trader was very friendly. Nice selection of Guitars and amps"
Congratulations Peter, many happy years of playing your new Ibanez Ozzfest guitar!!
GuitarAlliance Guitar Lessons Membership winners:
1. Alannah Pullen. Allanah is from Hawkesbay, Akina in New Zealand, and was delighted to win the GuitarAlliance lessons package. Allanah loves playing guitar, and is particularly into fingerpicking songs, so her prize should be ideal!

2. Morganna Holgerson ( details withheld )

3. Bill Pettit ( details withheld )

4. Jean Hogan. Jean is from Gifford, Illinois, she's a guitar beginner who plays banjo and autoharp. GuitarAlliance will have her playing like a pro in no time!

5. Amir Agha ( details withheld )

6. Betty Jones. Betty is from Canada, and is looking forward to sky-rocketting her guitar playing with GuitarAlliance.

7. Michael ( MiMusicMan ) ( details withheld )

8. Rick Penley. Rick is from Hanover, PA. and was delighted to win the GuitarAlliance prize, he has been a GA newsletter subscriber for some time, and at 55 is learning guitar. He couldn't have won a better prize!

9. Denver Wijesuriya. Denver is from Battaramulla, Sri Lanka, and at 73 years of age has been playing for 50 years - an example to all learning players! "I have been playing seriously for the past 4 years and have got into "Finger Picking". Mainly
Country and Western and all the old songs which I find on your pages. Your
site has certainly helped me out. Thanks once again!"

10. Alan Hendrixson. Alan is from Hutchinson, Kansas, USA and plays mainly with friends and for his own enjoyment. "Winning the GuitarAlliance guitar lessons program will give me great opportunity to improve my playing, which isn't getting better fast enough for me. Thanks again! "
Hear & Play Keyboard Lessons Membership winners:
1. Tim Coble. Tim is from Tucson, Arizona, and is just learning to play guitar. With the amazing speed of learning in the Hear&Play keyboard lessons course, Tim is about to become a multi-instrumentalist very shortly!

2. Duane Rosdahl. Duane is from Sauk Centre, Minnesota, and was amazed and delighted to be a winner of the Hear & Play prize, as he says 'winning is a very rare occurence indeed!'. When the prize is an opportunity to learn a whole new set of musical skills, I hope the win has been worth waiting for!

3. Greta Moore. Greta is from Empangeni, near Durban, South Africa. "I teach art and drama at a school just outside of Empangeni called Felixton College. I take this opportunity of thanking you for a wonderful and informative website. Have sourced and gleaned a lot from your site. Thank you."

4. Reynaldo M Petalcorin ( details withheld )

5. Lynn Mason. Lynn hails from Dunfermline, Fife in Scotland, and hopes to become a proficient keyboard player with the help of the excellent Hear&Play program.
Guitar Leads Membership + GuitarRX Voucher winners:
1. Patrick Horgan. Pat is from Cork, in Ireland, his win came as a complete and welcome surprise " I`ve been teaching myself guitar for a few years now ( I finally got round to it ) and find your site extremely helpful , its tabs and chords are easy to follow. My playing ability varies I think between beginner and intermediate. Thanks for the prize and please keep up the good work!!"

2. Tara Burton. Tara hails from New York - "I've been playing guitar for five years (electric and acoustic) - and have been using PJ's chords for just as long. I love the site - and I'm delighted to be a winner." Congratulations Tara, enjoy your prize!

3. Jim Boocock Jim is from Micronesia, and is delighted with this double prize to help him improve his lead guitar playing.

4. Chris Knowles. Chris hails from Keswick in Englands beautiful Lake District. " I have been playing guitar for over 30 years, mainly rhythm accompanying my not-so-good vocals! Look forward to receiving my prize." Chris is hoping GuitarLeads will lift him out of the 'comfort zone' and give him a new set of guitar challenges.

5. Amanda Bowman ( details withheld )

6. Ann Schurman ( details withheld )

7. Bryan Van Alstyne. Brian is from Florida ( via Connecticut ) and loves to play Beatles and 'British Invasion' music from the 60s and 70s. "I'm learning how to play some 'electric riffs' thanks to the GuitarLead CD's. I recommend these CD's to anyone who wants to learn how to play lead or to hone their skills. The CD's are very 'rhythm guitarist friendly' and are perfect for anyone aspiring to play more lead guitar. Thanks for providing such a cool web site!!"
Ultimate Blues Primer DVD Lesson winner:
Scott Loessy. Scott is from Fairless Hills, Philadelphia, and was delighted to be a winner: "I am a 42 yr old self taught guitar player. I love the Blues and I am always learning new things. I would consider myuself an intermediate player. I cannot believe that I actually won something. Can't wait to start using it
Please feel free to click on the logos (left) to see how valuable these prizes are to the lucky winners. I've been around long enough now to be choosy about the company I keep - these are all the best sites on the net for the resources they provide.
I would like to thank all of my visitors for your loyal support thru the years, for the thousands of kind comments via Guestbook, GuestMap and mail, and for making PJ's Guitar Chords & Lyrics the most popular Guitarist community on the web. Best of Luck!!!
I would also like to extend a huge "Thank You" to the owners and staff at my partner sites, not only for their generosity in donating prizes to help me show my appreciation to my supporters, but also for the help and advice they have freely offered over the years, and for the professional products and service they have provided to visitors referred from my site. I chose them carefully, and they have never let me down.
~~~~~~~~~~~~~~~~~~~~~~~~~~~~~~~~~~~~~~~~~~~~~~~~~~~~~~~~~~~
** The idea for this Giveaway came from Eric and Steve at GuitarTrader, who have created their own Celebration/signup page, so you needed to also click their link to be in with a shot of winning the extremely rare Ibanez Ozfest Guitar. The signup form above covers your entry for all of the other prizes.
As webmaster of this site for over 7 years I receive more unwanted mail messages than most. If you sign up above for this Giveaway competition, your email will not be shared with any other party*, including the prize sponsors, so any communications your receive following signup will only be from me. ( * Prizewinners will obviously need to supply required information for delivery of their prize )
Thank you all once again for your support through the years!
P.J. Murphy
Owner, PJ's Guitar Chords and Lyrics -