"Great achievement, PJ, but no surprises - your commitment to helping learning guitarists has made yours a must-visit site" Eric Denton, GuitarTrader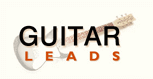 "Congratulations PJ, proof that your dedication to helping musicians achieve their potential is appreciated by the worldwide community of guitar players" James Todd, GuitarLeads, and GuitarRX.

"Congratulations on reaching the magic 10 million PJ, a testament to your hard work in providing excellent resources to learning guitarists." Kenny Mann, GuitarAlliance.
"All at GuitarTips are proud to be associated with your excellent website, and delighted that you have achieved this remarkable 10 million visitor landmark. Congratulations!" Chris Elmore, GuitarTips, GuitarSongs, GuitarBackingTracks

"Congratulations on your 10,000,000th visitor. Great acheivement & thanks for providing such great content to the guitar community. Your site is a true landmark along the Internet Superhighway. Best wishes." Andrew Koblick, Amazing Guitar

"This 10 million visitors landmark proves what we already knew. This site is an essential resource for guitarists. Keep up the good work, PJ!" Dan Denley, AmazingGuitarSecrets

"All at Hear&Play offer our hearty congratulations on this astounding achievement, the website has been a boon to millions of guitar players" Jermaine Griggs, HearAndPlay Piano Lessons

"Well done, PJ, fantastic landmark, and well deserved. Your site has been invaluable to millions of learning guitarists" Eric Frey, VocalRelease

TEN MILLION VISITOR CELEBRATION GIVEAWAY!!!
Ten million..... TEN million.... Ten MILLION!!! I still find it hard to believe that the little slice of webspace I set up in 1999 to store my collection of song chords and lyrics has reached out from a small room in a small town in Ireland, and reached TEN MILLION guitar players from all around the world ... some from countries I hadn't even heard of!.
I wanted to thank all of my visitors in some way, so I approached my partner sites, who have helped to transform PJ's Guitar Chords and Lyrics into a one-stop Guitarist Portal site, giving access to Guitar Lessons, Online Guitar Store, Guitar Tips, Voice Training, and Guitar Techniques Video, as well as supplying a repertoire of easy-to-play versions of great songs.
They ( bless 'em! ) have all come up trumps, and donated generously of their wares to provide a staggering collection of 30 goodies for a celebration Giveaway. The prizes will be awarded weekly over August and September. Check out if you've won a prize HERE
*** The contest has now ended. Full list of winners at 10million-winners.htm. ***
Click HERE to sign up for a chance to win one of these fabulous prizes
Please feel free to click on the logos (left) to see how valuable these prizes are to the lucky winners. I've been around long enough now to be choosy about the company I keep - these are all the best sites on the net for the resources they provide.
I would like to thank all of my visitors for your loyal support thru the years, for the thousands of kind comments via Guestbook, GuestMap and mail, and for making PJ's Guitar Chords & Lyrics the most popular Guitarist community on the web. Best of Luck!!!
I would also like to extend a huge "Thank You" to the owners and staff at my partner sites, not only for their generosity in donating prizes to help me show my appreciation to my supporters, but also for the help and advice they have freely offered over the years, and for the professional products and service they have provided to visitors referred from my site. I chose them carefully, and they have never let me down.
~~~~~~~~~~~~~~~~~~~~~~~~~~~~~~~~~~~~~~~~~~~~~~~~~~~~~~~~~~~
As webmaster of this site for over 7 years I receive more unwanted mail messages than most. If you sign up above for this Giveaway competition, your email will not be shared with any other party*, including the prize sponsors, so any communications your receive following signup will only be from me. ( * Prizewinners will obviously need to supply required information for delivery of their prize )
If you should change your mind and decide you don't wish to be included, you can unsubscribe by entering your mail address in the box below:
Good Luck, and thanx once again for your support!
P.J. Murphy
Owner, PJ's Guitar Chords and Lyrics